I enjoy providing interesting and enjoyable English lessons for students of all ages – from beginners to advanced learners.
My experience teaching English to newly-immigrated Canadians in the 1990s as well as the past 8 years of instruction in the Bern – Thun region have strengthened my love of the profession.
Under consultation with the client, I can tailor the lessons and material used to your needs – emphasizing speaking, listening or writing, as needed. My classroom in Wichtrach provides a comfortable environment (with a beautiful view) to improve your spoken and / or written English.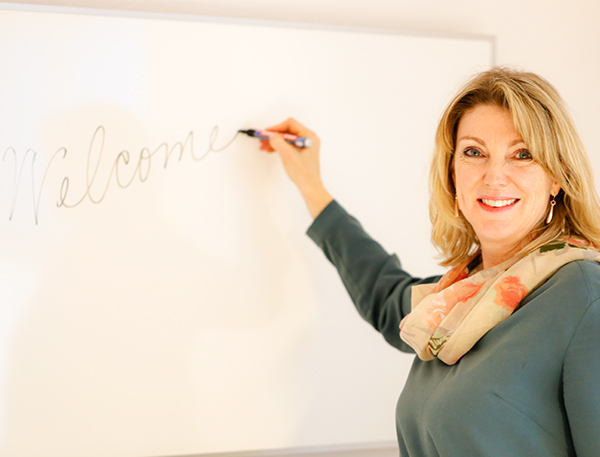 What I offer :
One-on-one instruction
group lessons for up to 6 people in my classroom
Combine & design your programme freely from the following Modules
English conversation :
• Small talk / general conversation
• Travel – car rental, booking flights, hotels, tours, etc.
• Serving customers – tourism / retail / gastronomy
• Telephoning
Grammar courses, from beginners to advanced
Emailing, texting, Internet navigation
Cambridge English exam preparation